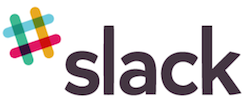 For streamlined chit-chat and small Drupal questions or comments, we have set up a channel on TECH404 for our Drupalistas. TECH404 runs on Slack, a communication tool akin to IRC. 
Want to Join?
We use the #gtdug channel on TECH404 for primary communication from Georgia Tech Drupal members.
Who is Who?
Some of our committee on TECH404:
Eric Sembrat - College of Engineering: Dean's Office - @webbeh
How to Join
To join #GTDUG, follow the directions below:
Register your work email address at TECH404.
After registration, download and install the Slack application.
Open the Slack application, sign in to TECH404, and join #GTDUG.